The Healing school´s winter program
This year the Healing school's winter season program begins in September with our Reiki I course. Following is a short meditation and established a meditation circle for the school. You can find the full program details under the link "Program".
We will continue last year's popular weekend seminars and will this year in addition offer a selection of new courses and more dates.  The Seminars will be on weekends like last year , from 10 am. – 3 pm on Saturday and Sunday and the Meditation group will continue in between the weekend seminars all winter on Wednesday evenings
The main course differentiation this year is:
The main new event this year is Working with angels. This Seminars will be at the 16th, and 17th of January and like other Seminars be on weekends, from 10 am. – 3 pm on Saturday and Sunday. Students learn to connect to the angel realm and get to know them and work with them. This work is of the highest possible frequency.
Like last year the Healing school will offer more Reiki I and Reiki II courses this winter. This is due to the increased interest in Reiki courses and treatments.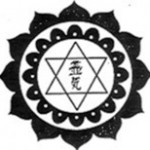 We will also be offering degrees as Reiki Masters and Reiki Teachers this winter and we have already signed several candidates for these courses. In addition the Healing school will be offering those who already have Reiki level III, a rededication with an attunement in view of the New and Higher frequencies.
Those who have completed Reiki level III degrees from other Reiki Schools and wish to receive the new Rededication and Attunement to the New and Higher frequencies at the Healing school, is welcome to do so for a fair fee. Reiki Degree´s from other Reiki Masters and schools are accepted at the Healing school for advancements towards a higher Reiki degree.
Other Seminars this winter;
Spiritual-Medium ship / Trance-Medium ship and Healing, will be on the program as before (see the link PROGRAM). This is due to the new energy and frequency changes that are occurring universally in all areas of spiritual work. The differences between these two fields are decreasing rapidly as we are all now "connected" and the spirit works with us in accordance with the talents each one of us possesses.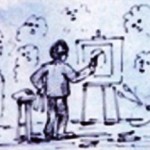 In the New Frequencies the spiritual connection is developing from a direct physical contact into a more Telepathic connection. However, we will of course cover all the traditional methodologies and definitions in the course curriculum. The emphasis will be on working with each individual on developing their own connection; as no two of us are the same. The course will be taught in 3 steps: the first step is Spiritual-Medium ship, the second is Trance-Medium ship, and the third step is how to intertwine these two methods into the Healing-phase.
The new higher frequency trance is not only to be used in mediumship and healing but are also highly useful for inspirational writing and psychic art etc. or simply to offer a closer and better connection into the inspirational flow in our daily lives.  Through this "Inspirational Flow" a deeper connection with our guides and helpers are created;  the medium is both aware of what is taking place and at the same time inspired in a deep and profound way which is a true joy to experience. The plan is to teach art Psycic again next year.
We will offer more group work this winter, such as a training-group in Spiritual/Trance-Medium ship and due to popular demand we will again be offering our Meditation and Healing Circle, which when offered in the past was a very popular and close circle. Dates will be posted soon here on the website.
If you would like to book Mrs. Sigrún Gunnarsdóttir's services as a teacher, then she is available for local and international courses and seminars, provided that a reasonable number of students can be guaranteed.  Her fee is the same as for Seminars taught within the Healingschool, however travel and accommodation costs will in addition be charged at cost.
Sigrún Gunnarsdóttir is a highly experienced and successful teacher who has taught extensively in Iceland as well as overseas.
For further information please see heilunarskolinn@heilunarskolinn.is –
To see the full 2015/2016 program please select the link 'program' from the top menu.  To register for your chosen course or seminar, please email to: skraning@heilunarskolinn.is
The visit of theese lovely Irish
friends of mine to Iceland in
June this summer.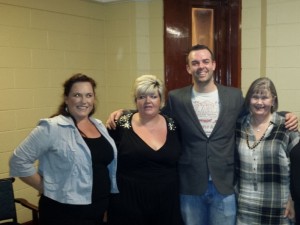 They are from the left; Samantha Rayan, Carol Deans and Eamon Seix along withe their host Sigrún Gunnarsdóttir. A weekend courses has been set up with them from 27th to 29th of June. Moreover they have a platform demonstration with tehir host on Sunday the 28th of June.
Eamon Seix is an Irish psychic medium. He lives in East Kilbride, Scotland and works for spirit throughout the UK and Ireland, and internationally. His work for spirit has taken him to countries such as Canada, Austria, Germany and Iceland." https://www.facebook.com/mediumeamonseix?fref=ts www.mediumeamonseix.com. Samantha Rayan is an I.E.T (Integrated Energy Therapist) Master Instructor, Energy Healing Meditation Practitioner, Psychic and Medium. Angel Card reader, Life coach and Teacher and has been working with SPIRIT and the ANGELIC REALM for most of her life. https://www.facebook.com/samantha.a.ryan.10?fref=ts
Carol Deans is a medium and has been sitting for spirit for 10 years reading tarot cards for 15 years. She has facilitated workshops and weekly classes in mediumship, healing and psychic development. She is also the area coordinator in Ireland for the international church and healing fellowship, which is a spiritual healing organisation set up by Raymond Brown. https://www.facebook.com/carol.deans.35?fref=ts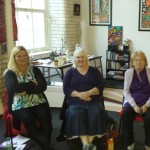 Eamon´s mom Catherine Seix is visiting Iceland aswell. She is in the middle of the picture wich was taken at the hosts Sigrún´s Gunnarsdóttir Seminar in Belfst in 2013. She taught 2 Trance Seminars in Ireland in 2013 the other one was in Dublin. More pictures from Sigrun´s teaching trip to Ireland in september 2013 are to be found in Photogallery and the Healingschool Facebook website; Heilunarskólinn Sigrún Gunnars It was a great pleasure to welcome and host theese wonderful guests. More pictures from my teaching trip to Ireland in September 2013 and from the visit of our Irish friends to Iceland this summer are to be found in Photogallery and in the Healingschool Facebook website; Heilunarskólinn Sigrún Gunnars.