Sigrún Gunnarsdóttir
Reikimaster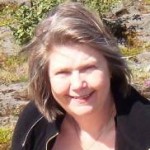 Sigrún is a healer and works mostly with trancehealing. She is a medium and a trancemedium aswell and she runs the Healingschool, developing circles, healingcircles and works with various other spiritual matters.
Sigrún is a Reikimaster and she has also been training trance from the year 2000 but with emphasis on healing, first with John Alexander a well known scottish medium.
Sigrún has been trained in mediumship aswell. In Iceland with Sigurdur Geir Ólafsson (Siggy) and also in ISF (International  Spiritual Federation) and Psi Zentrum in Basel with several well known mediums.
In mediumship her readings are very often connected with the healing as guidance aswell as information. She also works with the Tarotcards, but nowadays it is mostly in teaching.

Guðlaug Friðriksdóttir
artist and a bookbinder

G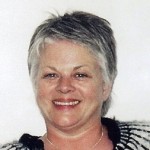 udlaug is a coteacher in Psychic art and Art and Bookmaking is her mainfield. She graduated in bookmaking in 1991 and has been working vith art for the last 12 years.
Gudlaug studied in the school of art in Kópavogur and has joined Seminars in Danmark, Italy and etc. She has had privat exhibitions aswell as with others in art and bookmaking, both in Iceland and elsewhere for example in Newcastle in nov. 2008 "Time on ice" .